1998.08.08 - Cleveland, OH - The Grog Shop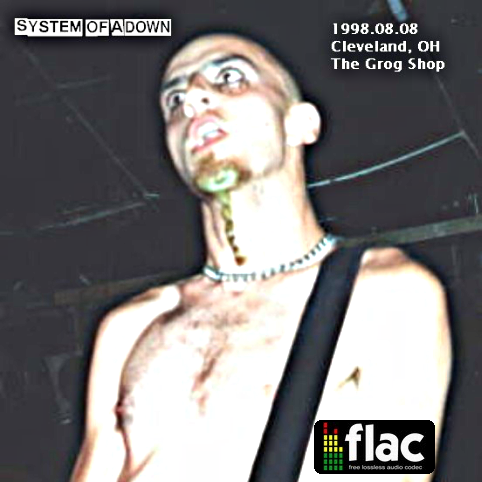 Format: FLAC
Size: 230 MB
Type: Amateur Recording
Length: 00:41:16
Taper: Unknown
Quality: A-
Solo show on the way back to California after Ozzfest 1998. Other performers included Ultraspank and Biblical Proof Of U.F.O.s.
While this source is clearly of better quality than the mp3 copy (AUD#1a), it is unclear if this is lossless sourced. See the included comparison for more info.
Tracklisting on the cd is incorrect, 'Sugar' and 'Spiders' were switched. And 'Peephole' and 'DDevil' are included on one track.
SETLIST:
Know
X
Suggestions
Mind
Suite-Pee
Peephole
DDevil
Metro
Sugar
Spiders
War?
Darts